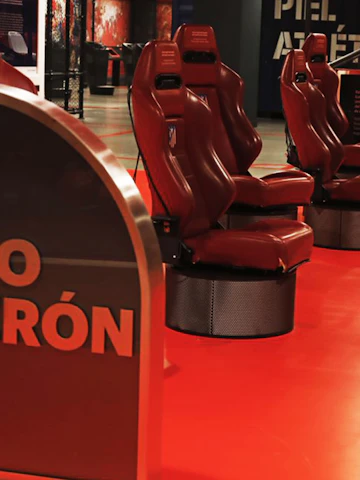 Explore the home stadium of Atlético de Madrid and discover one of the world's most impressive sports venues.
Access the unique areas such as the Changing Rooms of the first team, the Presidential Box, and the Press Room.
Relive the memories of the most unforgettable moments of Atlético de Madrid history in the new 1,400-square-meter interactive museum through screens, binoculars, projectors, phone booths, VR, and games.
Check out a collection of the most representative shirts in the club's history and all of the trophies that the club has won over the years.
These tickets can't be cancelled or rescheduled.